Linux is Free and Open Source Software (FOSS) that lends itself quite nicely to being able to have many different applications designed to be used with it, notably web browsers. Listed below you will find a good selection of current browsers currently available for Linux that are not really considered mainstream, but each offers a little something to the table.
[Listed in alphabetical order]

Amaya browser
minor system requirements
great for testing new technologies
is also a WYSIWYG editor
Arora browser
lightweight
runs under Qt toolkit
Conkerer browser
Mozilla-based
primarily designed to be navigated by keyboard
design patterned after GNU Emacs and vi
highly customizable using javascript
Chromium browser
the open source browser from which Google gets its code
fast & lightweight
minimalist user interface
intended as a tabbed user interface for the web, as opposed to a traditional "web browser"
much the same as "Chrome", but without the Google added features such as a Flash player and PDF viewer

Dillo browser
minimalist browser
made for older, slower computers or embedded systems
will even run on a 486 w/ dialup
HTML support and basic CSS
ignores scripting entirely

Epiphany browser
browser for GNOME
descended from GALEON
does not have its own theme settings -instead it uses the GNOME Control Center settings
fully compliant with GNOME human interface guidelines
uses uses categorized bookmarks, not the usual folder based

GNU IceCat browser
formerly known as IceWeasel, rebranded form of Mozilla Firefox
adds security & privacy features such as third party zero-length image files & URL redirection warning

Kirix Strata browser
specially designed for data analytics
reporting tools
Data Analysis: Sorts, filters, copies, queries, calculated fields and relationships
combines capabilities of spreadsheets with those of a database management system

Konqueror browser
core feature of KDE desktop environment
combines web browsing with file management tasks
supports SAMBA protocol among others
highly customizable user interface
extends its capabilities using KIO plugins

Midori browser
meant to be lightweight & fast
utilizes modern browser features
Supports HTML5 on Youtube
passed ACID3 test

Rekong browser
lightweight KDE browser
default web browser in Kubuntu 10.10
intended to be strictly a KDE web browser as opposed to the much more robust "Konqueror"

NetSurf browser
runs on large variety of platforms such as RISC OS & AmigaOS as well as Linux/UNIX
supprts HTML5
PDF export feature

SeaMonkey
continuation of the former Mozilla Application Suite
cross-platform Internet suite
includes web browser SeaMonkey Navigator, email & news reader SeaMonkey Mail & Newsgroups, HTML editor SeaMonkey Composer, an IRC client ChatZilla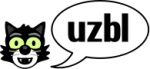 Uzbl browser
mimalist browser
designed for simplicity and adherence to the Unix philosophy
contains none of the standard web browser features such as toolbars, widgets, bookmark management, etc.
passed ACID3 test
As is well-known, Linux has thousands of applications ready to be installed, and as this list shows, web browsers are no exception!
Tags:
acid3
,
Amaya
,
Arora
,
browsers
,
Chromium
,
Conkerer
,
Dillo
,
Epiphany
,
GNU IceCat
,
Kirix Strata
,
Konqueror
,
Midori
,
NetSurf
,
Rekong
,
SeaMonkey
,
Uzbl