Are You Ready for Java Application Development on Linux?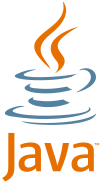 By Adam George
Today, Linux is best recognized as the fastest-growing J2EE application development platform. It's so popular among the developer as well as enterprise community since it contributes in saving a lot of time and money.
Java, a programming language powered by Sun Microsystems, offers a complete range of programming scope to the Java developers' community. These seasoned Java developers are well versed in building "out-of-the-box" computer applications as well as applications for a wide array of hand-held devices.
Almost every one of us knows that Java is an object-oriented language that can be run across a number of platforms. No wonder why Java is often referred to as "Compile once, run anywhere" platform independent programming language.
Now if we talk about J2EE application development on Linux, it's important to consider the context and environment in which the applications are being developed. It may baffle a newbie Java developer to Linux in understanding the way Java finds environment on the Linux platform.
Well, there are some pre-requisites that need to be there to get started with Java application development on Linux platform namely, current working directory, command-line parameters, current shell's environment variables and location of data files. However, the usage of these parameters is variable as you can use the one that is in tandem with your application development requirements and the portability index you desire in your Java-based applications.
The program invocation offers the primary external information. This can be in different forms as arguments or the basic information, which can further point a program to scalability and implementation and deployment.
Let's talk a bit about command-line arguments. In a scenario where the program is run using a command line, the program name would suffice for the purpose. The open source has encouraged Java developers to build new utilities for creating better applications in a more efficient and effective manner. This is supported by Linux and hence the trend has flourished to such a remarkable extent. Though a novice developer would find the Linux commands taxing to learn in the first place; however, once done with that, the following journey is a treat.
Further, the developer needs to learn about using Linux development tools like Ant, JUnit, GNU Compiler for Java (GCJ) etc. Then follows the development of some logic layers by making use of Java Database Connectivity (JDBC). JSPs are used to integrate a web interface, and Abstract Windows Toolkit (AWT) for integrating a GUI.
Now that you know a fair deal about Java application development on Linux, it's time to get started with the same.
Adam George is a well known writer. He has written many articles on various topics including outsourcing, Presently writing on Software services, Software Development, JAVA Application Development and other Software testing services.
Tags:
development
,
java
,
programming